"The best way to hide something from Black people is to put it in a book."
The quote above is something many of us have heard in rhetoric. In this rhetoric lies the belief that black people do not want to read but rather prefer ignorance over enlightenment. Nigerians have been on the receiving end of anything bad. 
But, how come Nigeria has produced some of the world's best writers, storytellers, novelists who are even making waves abroad? 
Nigerians are still in the habit of reading! We curated 10 books written by Nigerian authors you should read this year.
MY SISTER, THE SERIAL KILLER
The definition of dark! Oyinka Braithwaite did a great job with this novel. The story, coupled with the setting, alongside the characters, all resonate at a level only a fellow Nigeria would understand. If you love thriller this is your read.
Beast Of No Nation reveals what goes on in the mind of an African child soldier in a war-torn African country. The book was later adapted into a movie that featured British actor, Idris Elba. 
CHILDREN OF VIRTUE AND VENGEANCE
Children of Virtue and Vengeance continues the breathtaking sequel to Tomi Adeyemi's Children of Blood And Bone. After battling the impossible, Zélie and Amari finally succeeded in bringing back magic to the land of Orisha. An epic fantasy infused with a rich mythology. And oh! the cover of Tomi Adeyemi's book will have you glued!
They say sarcasm is the best form of criticism, Elnathan John did an excellent job on this one throwing jabs at the Nigerian society. Very relatable and funny. Elnathan is really a good satirist.
THE SECRET LIVES OF BABA SEGI'S WIVES 
Lola Shoneyin brought a tender tale of love and compassion. An absolute gem of a book that I recommend for everyone. The story talks about polygamy, feminism and patriarchy and plenty of twists.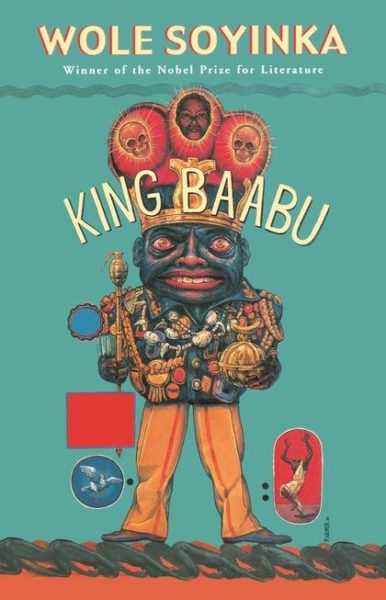 Wole Soyinka's King Baabu is a comedy satire that imitates many African Nations including our beloved country Nigeria. It tells the story of General Basah who was pushed and poked by his wife to acknowledge his political ambitions and take over the government. All is well for Basah for a while. But soon discontent and insurgency arise, led by the man he betrayed. The book was later made into a play and was directed by Toyin Oshinnaike. 
From the renowned author of Things Fall Apart, this is another great read. The story foreshadows the Nigerian coups in 1966. This book will take you back to the post-colonial era. For any political idealist, this is for you!
An amazing book! Buchi Emecheta does an incredible job with her character from "The Joys Of Motherhood". Emecheta has been consistent with bringing our imagination to light. Second Class Citizen is about a woman who defies tradition to find independence for herself and her children in Nigeria.
Chimamanda Ngozi Adichie has been called the 21st-century daughter of Chinua Achebe. Americanah tells A powerful, tender story of race and identity of Ifemelu and Obinze who fell in love and got separated. They reunite fifteen years later in a newly democratic Nigeria reigniting their love for each other and their homeland.
Helon Haliba travelled to Chibok, a town in lockdown since the heartbreaking event of 2014. The Chibok Girls tells the stories of the girls and the anguish of their parents. He also explained the political situation in Nigeria at the time. The book gained international recognition. 
Ⓒ Copyright NET News Ltd. All Rights Reserved. Please use sharing tools. Do not cut, copy or lift any content from this website without our consent.