Known for their visualizing Instinct, these directors have visualized the screenplay, while guiding the technical crew and actors in the fulfillment of their set out vision. They have shown brilliance in controlling their film's artistic and dramatic concepts. And hence we love their work and sure can't wait for more in 2020.
Kemi Adetiba
Formerly known as an OAP and TV host before she became a director. The turning point for Kemi, was when she said she decided to enroll  at the New York Film Academy. After she finished, Kemi directed music videos for top Nigerian musicians. She directed her first feature film, "Wedding Party" in 2016. And in 2018, she shut the cinemas with highly acclaimed, "King of Boys". She is currently working on "King of Boys 2".
Kunle Afolayan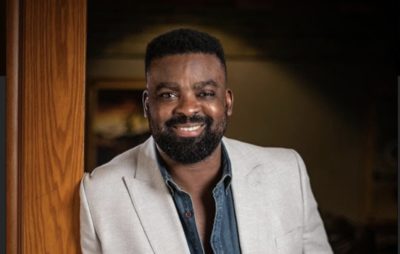 Kunle Afolayan is not new in the industry. But in 2019, the movie 'Mokalik' took his versatility to a whole new height. Afolayan takes on 'Mokalik' like a director that has a point to prove. He is known for telling a story with all sincerity with a blend of good picture quality. Currently he is working on a new movie 'The Citation' and we can't wait.
Tope Oshin
A producer, film director and casting director. She began directing by working as an assistant director on "The Apprentice Africa". And now, she has directed several TV dramas and soap operas such as "Hush", "Hotel Majestic", "Tinsel" and Season 6 of "MTV Shuga". She has also directed movies such as 'Up North'. She believes in using film to tell powerful stories.
Omoni Oboli
She  is a scriptwriter, actress, director. She first entered the Nollywood industry at the age of 18 in 1996. She has directed and produced blockbuster movies such as "Wives on Strike", "Moms At War", and "Love Is War". Omoni Oboli is also one of the internationally recognized actresses and filmmakers. Her 2007 movie, "The Rivals" won the prize for Best International Drama at the New York International Independent Film & Video Festival and was also the first Nigerian movie to ever be screened at the festival.
Ishaya Bako
 He is one of the Nigerian directors who have distinguished himself in Nollywood. In his movie '4th Republic', it portrayed real political violence that made the viewers feel that the event occurred in February 2019. However, the film had been shot before the last general election and like the creative mind that he is, Ishaya Bako predicted happenings with the film, from detailed scenes to intentional gestures and sounds in the film all on his watch.
Mike-Steve Adeleye
Mike-Steve is one of the industry heads known for his directing, writing, and editing. However, in 2019, Mike-Steve made a grand mark with 'Code Wilo'. The political thriller that mirrors the Nigerian politics with relatable dialogues and role interpretations. Taking viewers on a journey of a dark twisted plot. Mike-Steve tells his stories in the most compelling way for audience delight.
Ramsey Nouah
Ramsey Nouah makes his directing debut taking on 'Living in Bondage: Breaking Free,'. He's currently enjoying good reviews, commendations, and accolades for his directorial debut, which was co-produced by Charles Okpaleke and Steve Gukas.
Genevieve Nnaji
Genevieve Nnaji is arguably the most influential actress in Nollywood. Since then, Genevieve has featured in over a hundred movies. In 2015, she produced her first movie, "Road To Yesterday", The movie won the Africa Magic Viewers Choice Award (AMVCA) She made her directing debut with the release of "Lionheart" in 2019. The movie is Netflix's first Nigerian original movie. It was also the first Nigerian movie to be submitted at the Oscars, although it was disqualified for having too much English. We definitely look forward to a comeback from her.
Niyi Akinmolayan
He is the mastermind behind 'The Wedding Party 2'. When Niyi directorial efforts on 'The Set Up' was released, it was greeted with a warm reception. It's obvious he has gotten it right with Nollywood big-budget films and blockbusters.
Toka Mcbaror
Popularly known as a Film director and Content entrepreneur. Toka is the brainbox behind "Merry Men; the real Yoruba Demons".  He is a major force behind the Nigeria's entertainment industry.
We have taken a walk through with these directors and can now see why they have made this list. There are not enough directors in Nollywood. It is important to celebrate, cheer and encourage the ones that have ventured into it. Let's give it to these ones and hope 2020 would be an exceptional year for them.
Ⓒ Copyright NET News Ltd. All Rights Reserved. Please use sharing tools. Do not cut, copy or lift any content from this website without our consent.