As with a lot of industries in Nigeria, there are not a lot of women who are filmmakers in the Nollywood space. This means that when there are a few women making a mark in their industry, they should be celebrated. The women on this list are not only producers, but they also wear or have at some point, worn a lot of caps in the media space. These are the women dedicated to making a difference in Nollywood by telling true, funny, inspiring African stories.

Tope Oshin: She is a producer, film director and casting director. She started off in Nollywood as an actress but after 12 years of acting, she decided to make a transition to directing. She began her career in directing by working as an assistant director on "The Apprentice Africa". She has since become one of the biggest female directors in Nigeria. She has directed several TV dramas and soap operas such as "Hush", "Hotel Majestic", "Tinsel" (TV series) and Season 6 of "MTV Shuga". She has also directed movies such as Up North and New Money. Tope has also co-produced some of the most successful Nigerian movies, including "Fifty" and "Wedding Party 2". The 40-year-old uses film to tell powerful stories. She told some of those stories with her 2016 documentary, "Amaka's Kin: The Women Of Nollywood". She also started a conversation about homosexual rights with her 2018 queer film, "We Don't Live Here Anymore". She currently runs her company, Sunbow Productions and serves as a juror for the International Emmy Award.
2. 
Kemi Adetiba: Kemi is the definition of a media entrepreneur, she was an OAP and TV host before she became a music video director and finally settled down as a filmmaker. As an OAP on Rhythm FM, Kemi hosted two shows, "Soul'd Out" and "Sunday at the Seaside".  She made her transition to TV by presenting some shows on Mnet, such as "Studio 53" and "Temptation Nigeria ". She gained more popularity after hosting a few shows on Soundcity and hosting three seasons of "Maltina Dance All". In an interview with CNN, she said she decided to enrol in the New York Film Academy because she wanted to make more impact in the industry. After she finished from the film academy, Kemi started directing and producing music videos for the biggest music stars like Wizkid, Tiwa Savage, Olamide, Waje, etc. She directed her first feature film, "Wedding Party " in 2016 which grossed 3.5 billion naira. In 2018, she co-produced and directed the highly acclaimed, "King of Boys" that grossed about 245 million naira at the box office. She is currently working on a second part for "King of Boys".
3.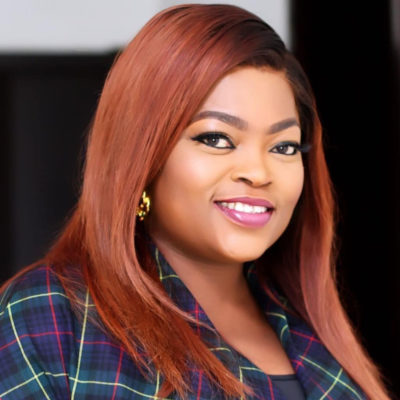 Funke Akindele: Funke is an actress, scriptwriter, producer and director. She started acting when she was 20 years old on the TV series, "I Need To Know", playing the role of Bisi. In 2008, Funke Akindele became a popular name after she produced and acted in "Jenifa". Following the success of "Jenifa", she produced a sequel, "The Return of Jenifa". She has produced other movies and TV series, such as "Omo Ghetto", "Industreet", "Jenifa's Diaries", and more recently, "Ayetoro Town".  The 42-year old has featured in over 100 movies, all the while building her own empire, Scene-one Productions. Her directorial debut, "Your Excellency" was recently released in cinemas across Nigeria. She told Pulse Business Insider that she will be directing and producing a new movie this year. She also owns an acting school, SceneOne School of Drama and has helped to launch the careers of a few stars. Funke also told Pulse Business Insider in an interview that she is working on her own TV Station.
4.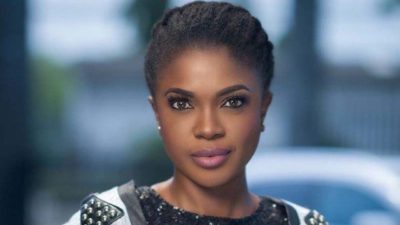 Omoni Oboli: She is a scriptwriter, actress, director and producer. She first entered the Nollywood industry at the age of 18 in 1996, acting as a secretary in "Bitter Encounter". After appearing in a few other movies, she took a decade long break from Nollywood in 1999. During the break, she finished school, got married, had three sons, studied at the New York Film Academy, and produced her first film. Since Omoni's Nollywood comeback in 2009, she has featured in award-winning movies like "Figurine" (2009), "Anchor baby" (2010), and "Wives on Strike" (2016). In 2014, she made her directorial debut with the movie, "Being Mrs Elliott." She has also directed and produced other blockbuster movies such as "Wives on Strike", "Moms At War", and "Love Is War". Omoni Oboli is also one of the more internationally recognised actresses and filmmakers. Her 2007 movie, "The Rivals" won the prize for Best International Drama at the New York International Independent Film & Video Festival and was also the first Nigerian movie to ever be screened at the festival.
5. 
Toyin Abraham: She is an actress, director and producer who has been in Nollywood for about 17 years, after acting a minor role in "Dugbe Dugbe Mbo" in 2003. She started acting more professionally in 2005. One of Toyin Abraham's most popular productions, "Alakada" helped to cement her position as a producer and she is currently working on the fourth part of the series, "Fate of Alakada: The Party Planner". Some of her other productions include, "The Ghost and The Tout", "Seven and a Half Dates", and "Alani Labake". Aside from her own productions, Toyin Ahimaku has featured in several blockbuster movies like "Elevator Baby", "Bling Lagosians", "Tatu", "Wives on Strike: The Revolution", and many more.
6. 
Dolapo Adeleke: Popularly known as 'LowlaDee', Dolapo is one of the youngest Nigerian female filmmakers. She is a screenwriter, director, editor and producer. At only 29, LowlaDee has directed, written and edited 7 short films, TV/web series, and feature films. She told Busayo Adekoya of ThisDay Newspaper that she started directing movies at 21 years old. In 2014, she released her first popular short film, "Brave", starring Adesua Etomi and Wole Ojo. The film won the 'Best Short Film' award at the Best Of Nollywood Awards. In 2015, she produced her first critically acclaimed Television Film, "A Place Called Happy". In 2016, she released the first season of the very popular TV/web series, "This Is It", starring Kenyan actor, Nick Mutuma and Chy Nwamakama. To celebrate Valentine's Day in 2019, she wrote, directed and edited the digital film, "Plan-B" that has over 2 million views on YouTube without paid advertising.
7. 
Genevieve Nnaji: Genevieve Nnaji is arguably the most influential actress in Nollywood. She started acting at the age of 8 in the TV series, "Ripples" in 1987. She started acting more professionally in 1998 when she featured in "Most Wanted". Since then, Genevieve has featured in over a hundred movies. She has become more selective about the roles she plays in the last few years. In 2015, she produced her first movie, "Road To Yesterday", which had its world premiere at the 2015 Africa International Film Festival (AFRIFF) on 13 November 2015. The movie also won the Africa Magic Viewers Choice Award (AMVCA) 'Best Movie West Africa' award in 2016. She made her directorial debut with the release of "Lionheart" in 2019. The movie is Netflix's first Nigerian original movie. It was also the first Nigerian movie to be submitted at the Oscars, although it was disqualified for having too much English.
Like we said earlier, there are not enough women filmmakers in Nollywood. It is important to celebrate, cheer and encourage women that want to venture into film making. We must also support the works of these women by watching their movies and refusing to buy or watch pirated versions of their films. Hopefully, at the end of this new decade, the list of powerful female filmmakers in Nollywood would be several times longer than this.
Ⓒ Copyright NET News Ltd. All Rights Reserved. Please use sharing tools. Do not cut, copy or lift any content from this website without our consent.