Award-winning producer, writer, and filmmaker, Chris Ihidero recently concluded his first ever TV Writing Masterclass, which was organized by the Lagos Film Academy, a non-profit organization seeking to address crucial skill gaps in the creative industry.
Lesson Number One. Keep your talent at the door, TV writing is a craft.
Attendees paying close attention to the different gems being dropped.
During the TV writing masterclass, attendees learned among many other things; how to use the universal trait of human emotions to write shows that will travel and be consumed by mass audiences. They also watched a number of episodes of all-time great Nigerian and foreign television serials.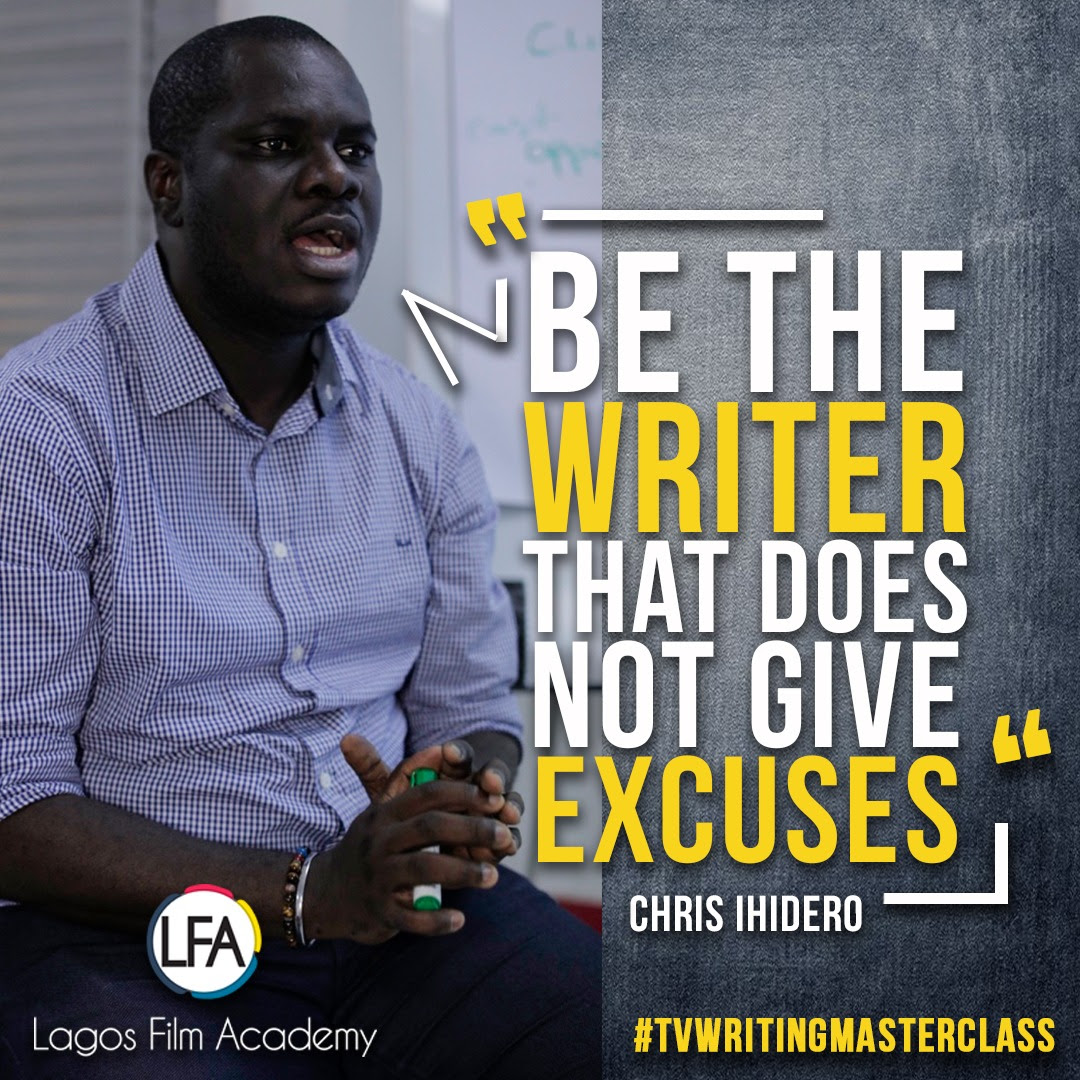 Excuses will not take you far as a TV writer
Is that Basi and Company we see?
'Tinsel' Script Editor Ijeoma Ogwuegbu-Uduma takes a selfie with attendees of the TV Writing Masterclass.
Ijeoma Ogwuegbu-Uduma was a member of faculty for the class. She has spent over a decade as a professional TV writer and script editor for shows like Tinsel and MTV Shuga Series 6. She spoke extensively about script editing and how essential it is to the production process.
Olufemi Ogunsanwo was also faculty for the class. He produced the highly-acclaimed movie, Ojukokoro and is currently one of the directors on Africa Magic's Ajoche. He brought these experiences to bear in teaching the participants how to write with the production in mind.
Content is king, and context is kingdom.
Don't leave the remaining story at home.
The week-long Masterclass came to an end with the Trainees attending a monthly Nollywood creative industry event, 'First Fridays' which is a growing hassle-free, hustle-full platform where content makers and content lovers meet, mix, and network.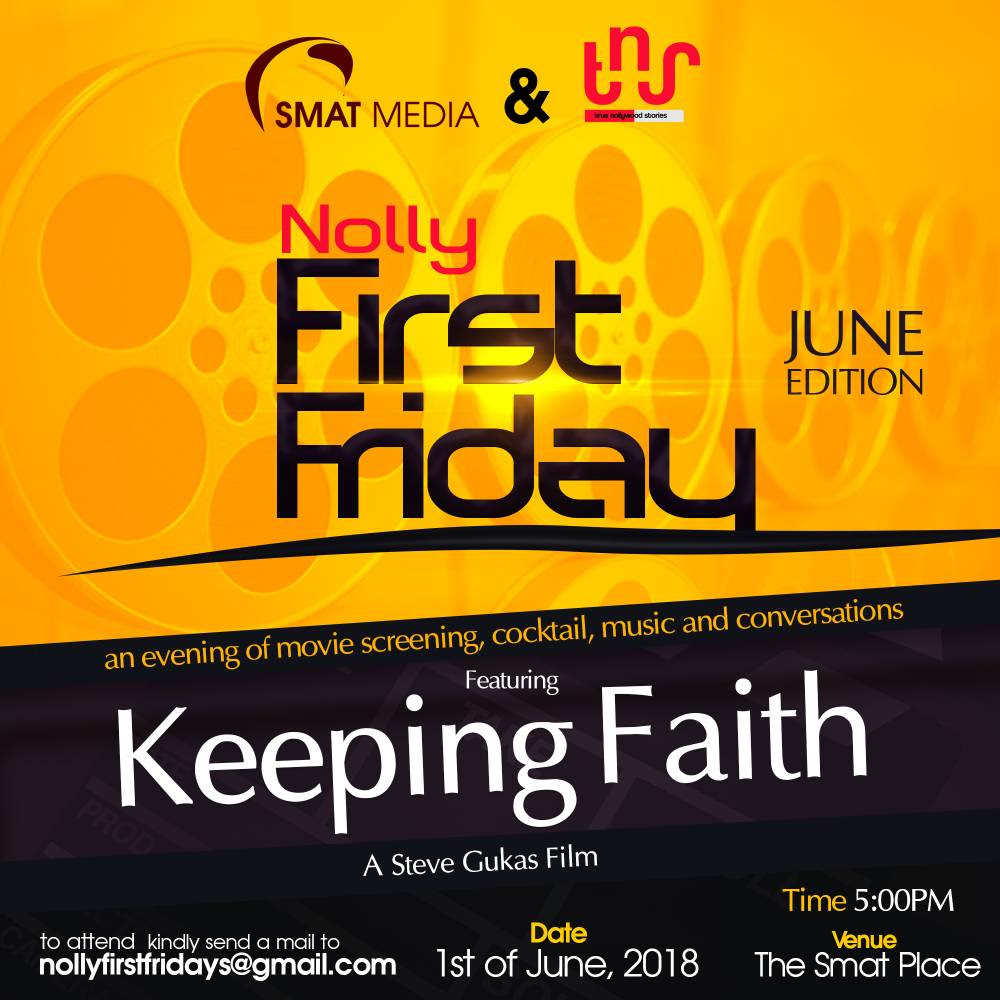 This month, classic Nollywood movie 'Keeping Faith' was screened.
To be, or not to be. To do, or not to do.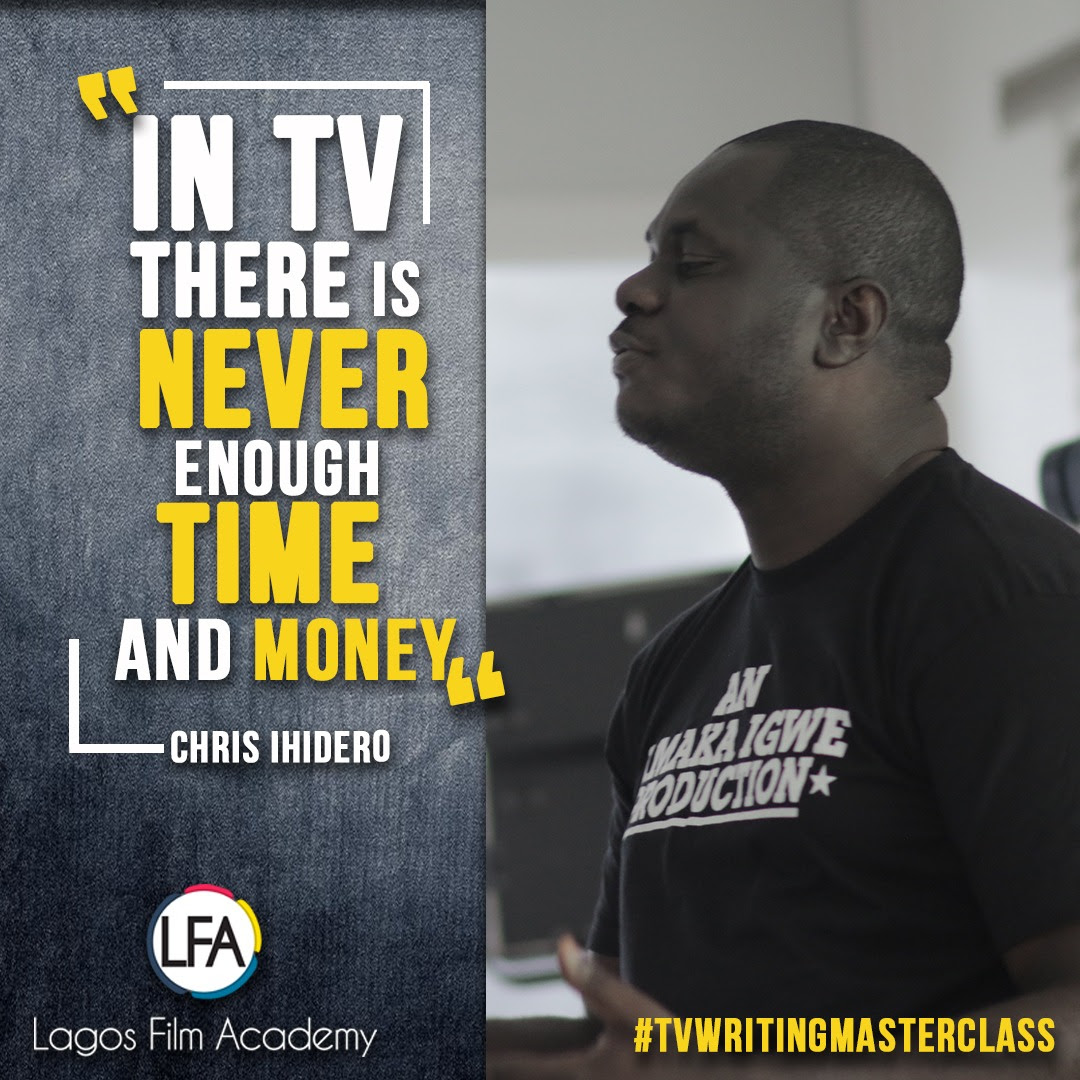 So choose and utilize your resources wisely, realizing that you too are a resource.
Gems and nuggets of wisdom dispensed freely!
Therefore, for content, there is a forever market!
This is the first of many upcoming master classes and courses to be rolled out by the Lagos Film Academy. It is an institution and a platform seeking to facilitate knowledge sharing and skills acquisition for stakeholders and aspirants alike, in the Creative Industry.
Ⓒ Copyright NET News Ltd. All Rights Reserved. Please use sharing tools. Do not cut, copy or lift any content from this website without our consent.