Who dictates the direction of trends in the music industry? The artists or the audience?
The perennial question is, who dictates the direction and movement of trends in the music industry? The artists or the audience? 
Does the artist as creator express himself in his art as he wishes, or does he pander himself to the wishes and whims of his audience? At what point does the line cross, between what the artist wishes and desires to create as an original expression of himself and what the audience wishes to hear. 
I'm of the opinion that the audience has no right to determine or outrage or dismiss any work of art that has been created. If Art really is the expression of self, then the rejection of a work of art is the rejection of the artist himself in the expression of himself. 
This subject is only up for discussion because of the commercialization of Art. I mean, it is only because I want you to put a monetary value on the work that I have created that I would care whether or not you "like it" or want to pay for it. 
What really is the test of an artist's worth? Acceptance? Exhibit one, Naira Marley. This young man, in his own peculiar way, has created a niche for himself and has been able to worm his way into public acceptance, all with a cult-like following, in spite of the initial outrage. Here is an artist that has decided what he wants to create and would not bend to the very loud criticisms of the public about his music. Brings to mind works of Picasso or Michelangelo that were reviled and hated by the public for how controversial they were. It doesn't?
But maybe that's an extreme example, how about Asa, whose expression of art is not controversial but who still struggles to find acceptance for her art and her work. Asa's music is still considered niche and not for mass consumption and she hasn't enjoyed significant commercial success compared to the quality of her art. Is it really possible for an artist to single-handedly determine what is to be accepted by the audience and dictate what they would love and have the crowd respond positively?
It is possible though, as with Naira Marley & Burna Boy, who have created communities for themselves against all odds, but these people are few and far in between. A large portion of listening audiences however, are bound to stick with a certain sound in music than be exploratory and open to different artistes' means of self-expression. I guess the burden ultimately lies on the artiste to create a balance. Between what he wants to create as his original voice and what the crowd will love.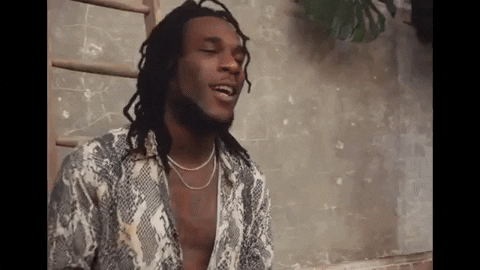 Should the audience have a say? Should they be allowed to hold the artist up to any standard? Should their opinions matter? The reality is it does. The paying audience largely determines what they want to listen to and what they enjoy. And this in turn may determine what the artist creates. A classic case of "he who pays the piper dictates the tune".
The United States of America does not really share this problem that we have. The music industry is very wide and encapsulates a variety of genres that enjoy robust audience engagement. Could our problem here be a population problem? America has a population of over 325 million as opposed to our 190 million here. That is a significant factor. There is a segment of the American audience for any sort of music out there, enough for the artist to still enjoy success, even in his niche. 
Could it also be a more diverse and adventurous palate in tastes in music in America? Audiences instead of limit artists with their expectations, push their faves to stretch beyond what has been done before. They demand for excellence, for greatness and in return, they display appreciation, passion, loyalty and open their purses. The audience loves and reveres the art and originality of the artistes. The artistes, in turn, respect the loyalty and passion of their audience.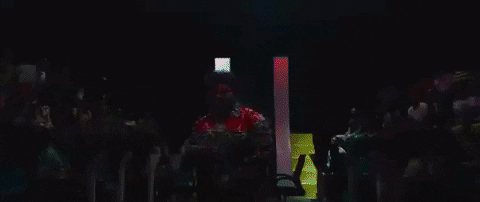 One thing artistes that have gone on to be legendary have in common is a stubbornness about their identity. No matter how unconventional or uncomfortable it makes people. Missy Elliot did just that, as one of the greatest female MCs, and not only that, as one who was big and black. These artists did not allow society to box them in. And that is what Teni has done. She has created her identity, owned it and is recognized by it. Imagine Nigeria did not get to witness the lyrical talent that is Teni because she didn't "fit". Standards that are used to judge the acceptance of artists that is not the art itself are ephemeral and take second place. It will be a shame for an artist to lose their core, their soul, to fit into an image that would be easier to swallow by society. 
Queen, the lead singer of Bohemian Rhapsody didn't fit and left to "society" he would not have been heard of nor would he have been anybody. But it was his oddity and blatant disregard for acceptance as well as his talent, that stood him out. The art will speak for itself, let it speak to you.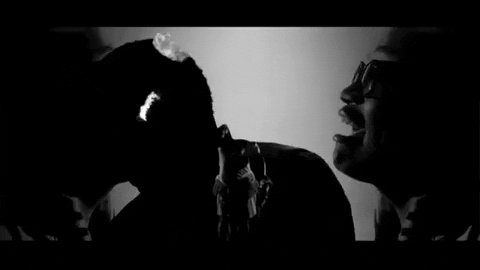 Probably the most distinct artist in Nigeria, in his genre, tone, identity and music, is Brymo. Brymo has been in the music industry for 12 years and has maintained his originality. Unyielding and unbending in the face of society dictates. And Brymo at his realest, at his most beautiful, gives me goosebumps, and a piece of my soul would die if he were to one day decide t toss that to fit in. 
Not all artists will go on to have tremendous commercial success, or gain massive popularity with audiences but they will still make their mark and the books of history will not be complete without them because of the originality of their art and expression. And they will always have the fans that will ride to the ends of the earth for them. 
Ⓒ Copyright NET News Ltd. All Rights Reserved. Please use sharing tools. Do not cut, copy or lift any content from this website without our consent.